Appendix SY (2017-2020)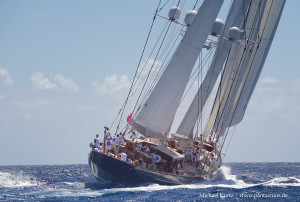 Since its inception in 2011 the top priority of the SYRA has been to enhance safe racing. One of the initial issues was that The Racing Rules of Sailing (RRS) did not address the inherent performance of superyachts; the lack of maneuverability and slow acceleration of these extraordinarily large cruising yachts. An additional concern was that some event organizers took it upon themselves to change the RRS without ISAF approval. This had the potential for repercussions from yacht insurance underwriters who could possibly deny a claim in the event of an accident on the race course.
The SYRA Uniform Racing Rules Committee moved quickly and with ISAF's cooperation the SYRA was able to test key revisions to the RRS at five superyacht regattas in 2011 and 2012. This culminated in the approval of Appendix SY, Superyacht Racing Rules, at ISAF's Annual General Meeting in November, 2012. SYRA has been diligent about refining the racing rules and in May, 2014 Appendix SY, Ver. 2.2 was posted on ISAF's website. The updated Appendix SY, Ver 3.0 was updated in November and posted in December. These rules can be invoked in any superyacht regatta worldwide by inclusion in the event's Notice of Race and Sailing Instructions.
Appendix SY is published on the ISAF website.