Measuring Your Yacht
List of ORC measured superyachts tops 50
A welcome change in superyacht racing in recent years has been a growing sense of confidence from owners and sailors that the superyacht rating rule of choice (ORCsy) has enhanced fair racing. A fully transparent VPP has played a meaningful role in the popularity of the rule, which debuted 4 short years ago. But so too has the fact that measured data is steadily replacing declared data fleet wide. As of December 2017, 50 superyachts were fully measured with another 18 partially measured or scheduled early in 2018.  Click to see the current this list of ORC Measured Yachts (pdf)
As more yachts get measured, it has been substantiated that some of the data declared by teams has not accurately reflected the 'as raced' condition of their yacht. Both the SYRA and ORC have been encouraging racing superyachts to consider getting measured during the next yard period when they are scheduled to haul out. In addition to playing a role in fair racing, programs will be able to accurately quantify their yachts' 'as raced' displacement and stability.
Participating programs have been reminded that the ORCsy VPP will again feature a rating adjustment for those yachts that are unmeasured (approximately 1% across all wind ranges in 2018). This transparent adjustment will be reflected on the certificates. It is the intent of the rating authority to reassess the rating adjustment for the following year as they learn more about the realities of measured versus declared data. Regatta Organizers and the ORC encourage those programs planning to race in the future to make arrangements to measure the next time their yachts are scheduled to be hauled.
There are two steps to measuring – the out of water hull scanning to capture offset files and then the flotation and inclining procedure while in the water. The Rule Authority is more than willing to explain the process to Captains who would be measuring for the first time. Please contact the ORC here or refer to the applicable section of the ORC website: http://www.orc.org/rules/ORC%20SY%20Measurement%20Guidance%202017.pdf
2018 Superyacht Winter Circuit
The hurricane season was catastrophic for many in the Caribbean and the southeastern seaboard of the United States. The impact was especially severe in the British Virgin Islands. As such the Yacht Club Costa Smeralda will not be able to host their Loro Piana Caribbean Superyacht Regatta in 2018.
Antigua was virtually unscathed and their Superyacht Challenge is proceeding as scheduled (http://superyachtchallengeantigua.com/) with nine yachts currently listed. For the first time, the Antigua Superyacht Challenge will feature four days of racing (January 31 – February 4).
The island of St Barths did take a direct hit from Hurricane Irma, and the recovery in the following months has been nothing short of remarkable. The 2018 edition of the St Barths Bucket (https://www.bucketregatta.com/) will feature approximately 30 superyachts, including an impressive six-yacht Corinthian Spirit Class. The Spirit class is a 2017 SYRA initiative embraced by all superyacht organizers and represents a great option for yacht owners looking to participate and compete while committing fewer resources in the lead up to the events Corinthian Spirit Exhibit.
The Winter Circuit will kick off a great racing season, with Porto Cervo, Palma and Newport attracting yachts into the spring and summer months.
Big Boats, Big Tactics
With high tonnage, there are long-game tactics to consider, but in high-stakes, high-ego superyacht racing, it's never as simple as it appears. Read more here.
By Tony Rey – December 30, 2016
SAILING WORLD
Fall 2017
ORCsy 2017 End Season Report
After 9 successful events in 2017 (SuperYacht Challenge Antigua, Swan Cup and Loro Piana Caribbean Regatta in Virgin Gorda, St Barth Bucket Regatta in St. Barth, Loro Piana SY Regatta in Porto Cervo, SY America's Cup in Bermuda, SY Cup in Palma, Candy Store Cup in Newport and Maxi Yacht Rolex Cup in Porto Cervo) the ORC would like to update you on the situation of our handicap system. Read more here.
Spring 2017
Chelsea Ships Bell Clock Awarded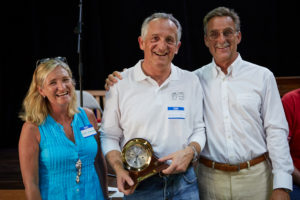 At the Annual General Meeting in St Barths, a beautiful Chelsea Ships Bell Clock was presented to Alessandro Nazareth, representing the ORC Technical Team
An ambitious initiative to develop a rating system for superyachts began in 2014. In eight months, the team developed the new system, designed to meet the goals of transparency and fair sailing. Due to their extraordinary efforts, the new rule made a successful debut at the 2015 Loro Piana Caribbean Superyacht Regatta and at the St Barths Bucket after that. They continue to apply their talents and diligent efforts to ongoing improvement efforts and refinement of the ORCsy Rule.


Inscription Reads:
SuperYacht Racing Association
Presented with sincere thanks to
The ORC Technical Team
For their contributions to Fair Sailing
Fall 2016
New Corinthian Spirit Class
The SuperYacht Racing Association (SYRA) membership, in conjunction with the Offshore Racing Congress (ORC) has developed a new initiative: the Corinthian Spirit Class.
The superyacht racing circuit is thriving with new yacht owners coming on the scene every year. Yet stakeholders agree that there is a need to broaden the appeal of superyacht regattas. Recognizing this need, a new class has been developed with the primary goal of attracting more yacht owners and growing participation. The Corinthian Spirit Class offers an alternative to what is viewed by some as increasingly competitive and resource intensive racing.
Read the full release: corinthian-spirit-release-november-18-2016
Spring 2016
In Remembrance – Ed Dubois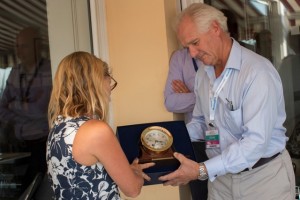 Ed was an extraordinary talent and friend. His legacy is a remarkable one and the SYRA is honored to be a small part of it. It was his drive and vision that saw the need for and gave life to the SuperYacht Racing Association. All those who race superyachts or are part of this industry are indebted to him for his many contributions and creative ideas.
It is with great sadness that we say good-bye to a very special man. We will continue to strive to meet his goals of safe and fair racing with the zeal and good humor that were uniquely his.
From the Dubois team official press statement: "Ed Dubois was a huge talent and his legacy will continue as one of the world's great yacht designers. Known not only for his love of all things boat-related, but also music, art, travel and most of all, his family and friends. Ed leaves his darling wife Honor and four wonderful children, to whom he was completely devoted."
A complete and touching obituary is posted here: telegraph.co.uk
---
Jonathan Kline recognized at 2016 Annual Meeting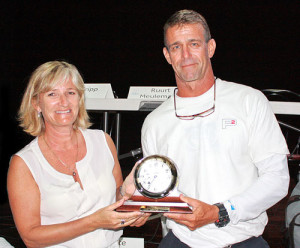 At the SuperYacht Racing Association's Annual General Meeting, held on 16 March 2016 at Salle de Théâtre, Gustavia St Barths, movers and shakers in the superyacht world participated in discussions and updates.
SYRA Executive Committee Co-Chair Kate Branagh awarded SYRA's annual recognition trophy to Captain Jonathan Kline (a member of the SYRA Executive Committee and the Communications Officer on P2). He was presented with a beautiful, handcrafted Ship's Bell Clock from Chelsea Clock for his many contributions to the advancement of safe racing. "Because of him, we are in a far better place than we were 18 months ago," said Executive Director Peter Craig.
---
WINTER 2016
Superyacht Challenge Antigua
Hosted by the Admiral's Inn and Antigua Rigging in association with National Parks Antigua. The sixth edition of the Superyacht Challenge Antigua is proving very popular with a magnificent fleet of Superyachts taking part. Designed to be solely for the pleasure of superyacht owners, their guests and crew. The magnificent fleet take part in three days of spectacular racing. With daily pursuit races along the stunning south coast of Antigua and laid back social events, The Superyacht Challenge Antigua is a wonderful celebration of sailing and parties.
Event website: www.superyachtchallengeantigua.com
Loro Piana Caribbean Superyacht Regatta & Rendezvous
Virgin Gorda, BVI
9 – 12 March 2016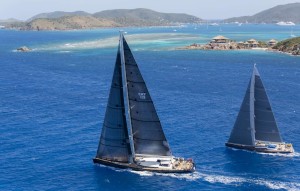 A fleet of some of the world's most beautiful and most impressive sail and motor yachts gather for three days of racing in the crystalline waters of the renowned sailor's paradise that is the British Virgin Islands. A range of exclusive social events take place over four days against the backdrop of the pristine beaches and unspoilt natural beauty of Virgin Gorda. Organized by the Yacht Club Costa Smeralda and Boat International Media, the regatta has now reached its sixth edition and has rapidly grown to become a key event on the Caribbean superyacht calendar. Open to sailing and motor yachts over 80 feet in length, the regatta comprises coastal and round-the-island races as well as a packed social programme keeping owners, guests and crews busy at sea and ashore.
Event website: www.loropianacaribbeansuperyachtregatta.com
2016 St Barths Bucket Regatta
St Barthlemey, FWI
17 – 20 March 2016
The St Barths Bucket is the largest annual sailing superyacht regatta in the world. Since 1995, St Barthelemy has provided the perfect venue for breathtakingly gorgeous days on the water and world class entertainment ashore. The Bucket is an invitational regatta that features both the latest in Superyacht designs and true classics. The fleet includes many beautiful, large cruising yachts and a number of newer performance oriented designs. All are attracted by both the exciting racing under the new ORCsy rule and the unique spirit of the Bucket Regattas. This spirit is one of true camaraderie and sportsmanship in a non-commercial environment.
Event website: www.bucketregattas.com
Loro Piana Superyacht Regatta
Porto Cervo, Sardinia
7 – 11 June 2016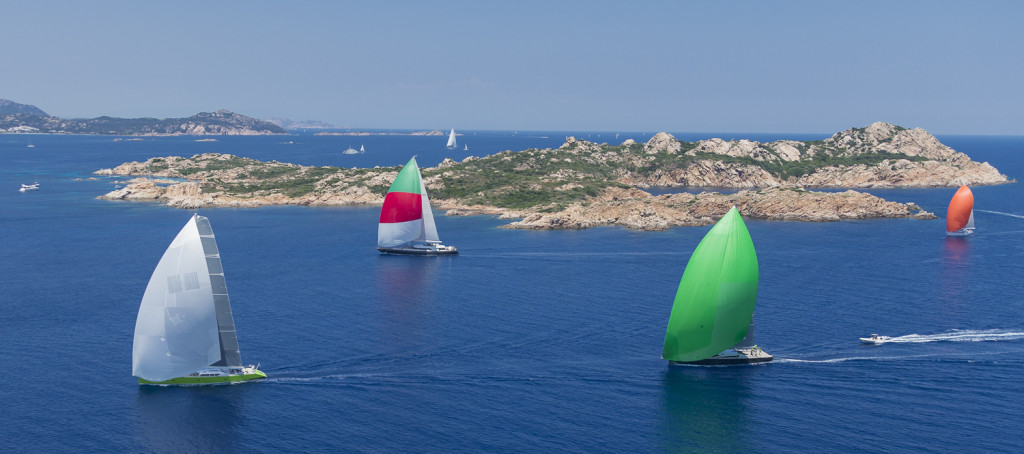 Organized by the Yacht Club Costa Smeralda in collaboration with Boat International Media, the Loro Piana Superyacht Regatta hosts a maximum of thirty of the world's largest and most beautiful sailing yachts on breathtaking courses winding through the islands of Sardinia's La Maddalena archipelago. The regatta has been held annually since 2008 and is renowned as much for the elegance and prowess of the participating yachts as for the rich and varied shore-side social programme offered by the organizers and title sponsor.
Event website: www.loropianasuperyachtregatta.com
---
Fall 2015
SuperYacht Racing: Is ORC-sy the answer?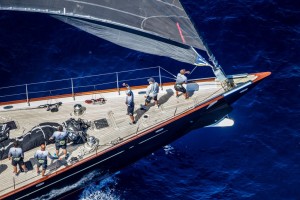 One of the wonderful things about super yachts is their individuality: They may have sleek racing lines or timeless classic charm. It's one of the things we love about them, a chance for the owners and naval architects who designed and built them to show off their personality and skill. And there is nothing more spectacular than seeing these magnificent yachts racing en-masse and under full sail.
But how do you "level the playing field" in such a diverse fleet?
Article posted by Breeze Studio: http://breeze-studio.co.uk/is-orc-sy-the-answer.
ORCsy Handicap Rule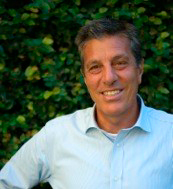 The new superyacht handicapping rule (ORCsy) made its very successful debut this spring in the Caribbean at the Loro Piana Superyacht Regatta and the St Barths Bucket. The SYRA fair sailing/handicapping initiative led to an effective collaboration between the SYRA and the Offshore Racing Council (ORC), culminating in the ORCsy. The Palma Superyacht Cup, Perini Navi Cup and Rolex Maxi Cup (supermaxis only) were the next regattas to feature this fully transparent rule. www.orc.org/superyacht
Levelling the Pitch pdf
Superyacht Racing and the ORCsy Handicap Rule
by Andy Claughton
Perini Navi Cup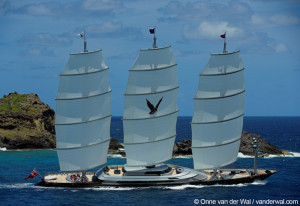 A big breeze 25-know finale to the 2015 edition of the Perini Navi Cup provided a spectacular finish with 90 seconds separating the top four finishers.
http://www.yccs.it/en/regate-2015/710-perini-navi-cup-2015.html
Superb Palma Racing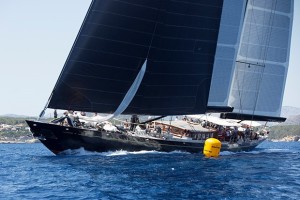 Superyacht Cup Palma (21 yachts) concludes with three great days of racing and Marie, Inoui, Maegan celebrating class wins www.thesuperyachtcup.com/palma/
SYRA Executive Committee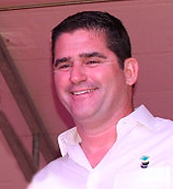 Colin Kiley of Rybovich joins the SYRA Executive Committee. Rybovich is one of the four new stewards of the Bucket Regattas. Kiley replaces Tim Laughridge, one of the former Bucket owners.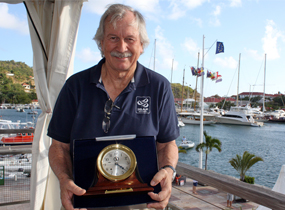 An elegant, inscribed Chelsea Ship's Bell clock was presented to Jim Capron at the 2015 Annual General Meeting in recognition of his critical role in getting expedited ISAF approval of the Appendix SY to the Racing Rules of Sailing and his ongoing contributions to safe racing.