Committee Members | Reports and Documents | Superyacht Regattas – Handicapping Rules | Activities and Status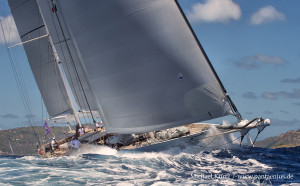 The mission of the Fair Racing / Handicapping Committee is to address all fair racing issues and to evaluate the handicapping/rating systems currently being used in superyacht racing, identifying the positive and negative aspects of each rule. The committee is to report back to the SYRA Executive Committee with recommendations on the viability of the rules being used as they pertain to fair racing, how they can be improved for superyacht racing and whether a new superyacht rule should be considered. Other fair racing issues such as class breaks, the owner/driver issue and course composition will be addressed.
Activities and Status | Committee Members | Reports and Documents | Superyacht Regattas – Handicapping Rules
Fair Racing / Handicapping Committee
Committee Members
Membership as of March 2017
Chair: Kate Branagh
Andy Claughton: Wolfson Unit
Ruurt Meulemans: Yacht Designer
Bill Tripp: Yacht Designer
Edoardo Recchi: Event Organizer (YCCS)
Peter Craig: PRO / SYRA Executive
(TBD): Yacht Owner
Activities and Status
ORCsy 2017 End Season Report:
After 9 successful events in 2017 (SuperYacht Challenge Antigua, Swan Cup and Loro Piana Caribbean Regatta in Virgin Gorda, St. Barth Bucket Regatta in St. Barth, Loro Piana SY Regatta in Porto Cervo, SY America's Cup in Bermuda, SY Cup in Palma, Candy Store Cup in Newport and Maxi Yacht Rolex Cup in Porto Cervo) the ORC would like to update you on the situation of our handicap system. Read more here.
There are a number of issues that come into play when one looks to address "fair racing" with superyachts. First and foremost is the rating / handicapping of the yachts. The different systems are explained here, as well as a list of what rules superyacht regattas are using.
Other areas that impact 'fair racing' that will be addressed include but are not limited to: accurate measurement data, shared database among rule authorities, course composition/race management, racing oriented superyachts, class splits, passing lanes in pursuit racing, extended starting sequences, and owner/drivers.
The ORCsy Handicap Rule made its successful debut in 2015. The rule continues to evolve based on experience and observations.
For more information and the Rule Overview visit:  www.orc.org/superyacht
Reports and Documents
Displacement Meeting at YCCS
Meeting Summary 60KB PDF
17 June 2013
SuperYacht Racing: Is ORC-sy the answer?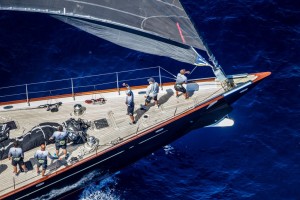 One of the wonderful things about super yachts is their individuality: They may have sleek racing lines or timeless classic charm. It's one of the things we love about them, a chance for the owners and naval architects who designed and built them to show off their personality and skill. And there is nothing more spectacular than seeing these magnificent yachts racing en-masse and under full sail.
But how do you "level the playing field" in such a diverse fleet?
Fall 2015 article posted by Breeze Studio: http://breeze-studio.co.uk/is-orc-sy-the-answer.