Membership Application
For more information on the SuperYacht Racing Association (SYRA) please see About SYRA
Or contact:
Peter Craig
SYRA Executive Director
Peter@superyra.org
Jeanne Kleene
SYRA Administration
Jeanne@superyra.org
+1 781 639 9501
SYRA Membership Application (pdf)
Email completed applications to: Jeanne@superyra.org
---
"Having been away from superyacht racing for a while, I was impressed to see the progress that's been made with both the rating rule and safe racing. The decision to bring in ORC and go with a transparent rule was huge. With what I experienced in our class at the Bucket and heard on the docks, the playing field is far more level. And people now seem to really understand the Appendix SY as evidenced by actions on the racecourse and the dialogue on the safety channel. Like any challenge, it doesn't happen without the foresight and hard work from different individuals and organizations. I got to see that firsthand at one of the SYRA committee meetings in St Barths prior to the racing. The important issues are being addressed and resolved, which is great news for superyacht racing."  — Cam Appleton; Tactician, HETAIROS
"… The 2020 changes to the ORCsy regarding accountability of sails Sail Accountability Overview (pdf) is a really big improvement to the rule. I have clients on both ends of the spectrum – some with superyacht racing being a huge focus and others who participate in one regatta a year for fun. These changes are fair and more practical for performance and cruising programs alike. Both the ORC and the SYRA Working Party should be pleased — it's a great outcome for superyacht owners and captains…" — Mike Toppa; North Sails
---
Company Spotlight: ZIS Ltd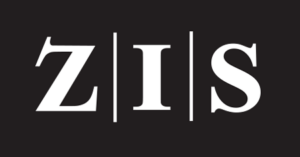 David Zorab established ZIS Ltd in 1990. It has steadily grown over the intervening 30 years and has become an established name in superyacht circles.
ZIS prides itself on providing a discreet personal insurance broking service that is backed up with indisputable technical knowledge. They work with some of the world's most discerning clients to provide them with individual risk management solutions and claims advice. ZIS' business is generated through recommendation and maintaining a high level of client servicing is their ultimate priority. Key staff are available 24/7, providing advice and reassurance either in person or on the end of a phone wherever their clients may be in the world. Founder David Zorab has been a strong and active supporter of the SYRA and its mission and goals.
---
Current Members
The following are current members of the SuperYacht Racing Association, as of 14 December 2022.
Member Yachts
ATHOS
ACTION
ADELA
AQUARIUS (RH)
THE AQUARIUS
AURELIUS
BE COOL SWAN
FREYA
GITANA
HANUMAN
HETAIROS
HYPERION
KAMAXITHA
MISSY
NILAYA
PATTOO
PERSEUS^3
REBECCA
SUNLEIGH
VELSHEDA
VISIONE
WHISPER
WILD HORSES
WISP
---
Industry Members
---
Superyacht Regatta Organizers
Photograph © Michael Kurtz / Pantaenius Yacht Insurance