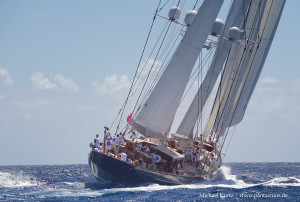 The mission of the Onboard Safety Committee is to determine a timely way forward to educate, advise and inform boat captains and yacht owners regarding onboard safety. This would include creation of a generic Racing Safety Manual and addressing the numerous issues including onboard communications, how to avoid equipment breakage, onboard guests, afterguard qualifications, effectively integrating race crews with the yacht crew, and lessons learned from active, experienced programs. The Committee will determine the relevant information to make available and the best way to disseminate this critical information with an emphasis on getting this information to those programs which are new to superyacht racing.
Committee Members | Reports and Documents | Activities and Status
Committee Members
Membership as of October 15, 2018
Reports and Documents
Racing Safety Manual | RRS-Safety-After Guard | Guest Policy | Insurance | Running Rigging Loads
Activities and Status
Information on latest activities.
Committee Members | Reports and Documents | Activities and Status